Saturday, 21 November 2015 11:12
According to Ethnologue.com there are at least 7102 known languages alive in the world today.
Twenty-three of these languages are a mother tongue for more than 50 million people. The 23 languages make up the native tongue of 4.1 billion people.
The graphic represents each language within black borders and then provide the numbers of native speakers (in millions) by country. The colour of these countries shows how languages have taken root in many different regions.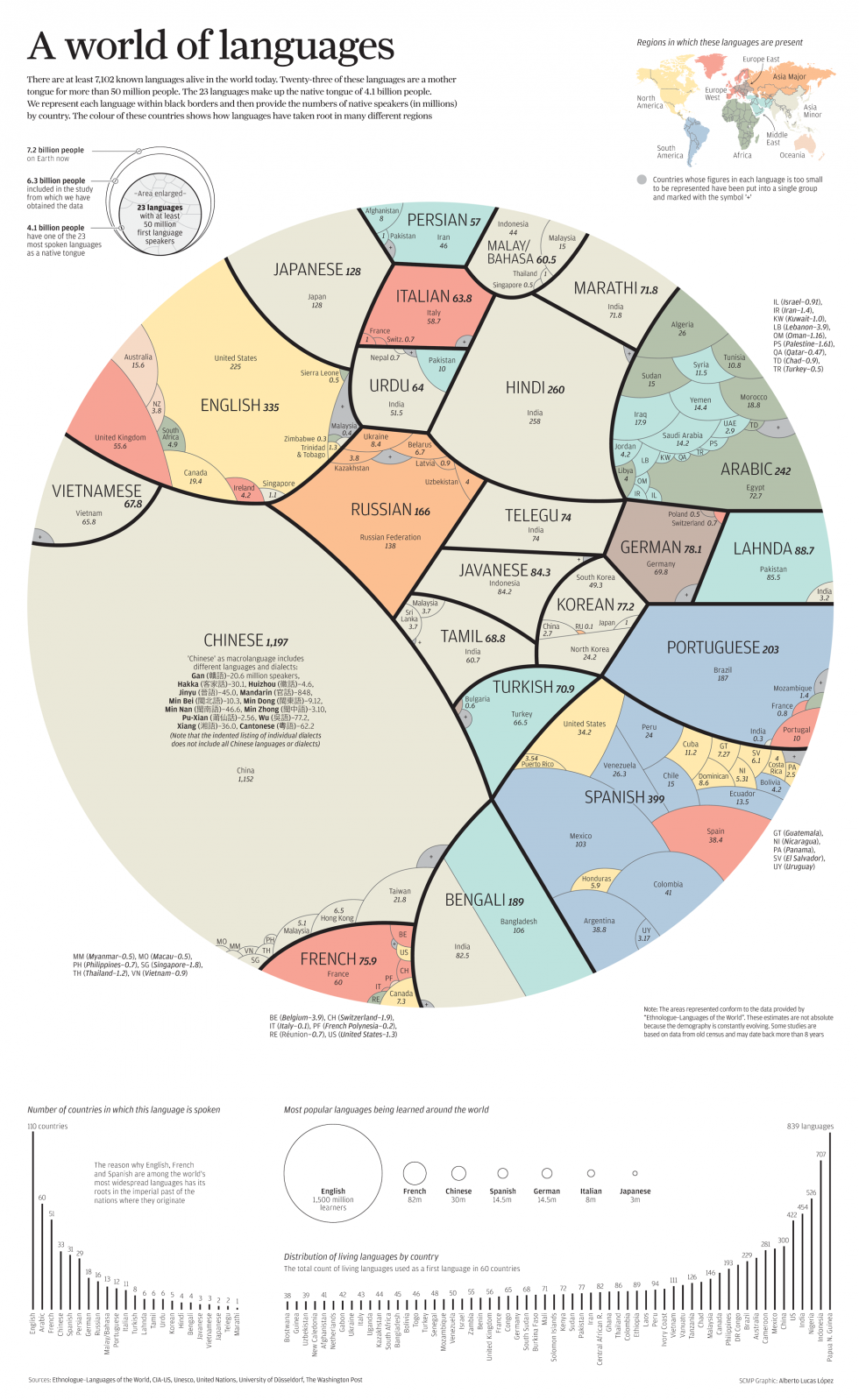 Add a comment
Friday, 28 August 2015 07:42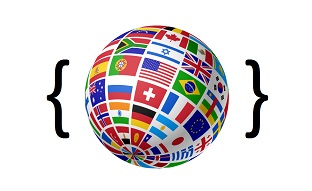 In modern web applications data is being transferred through AJAX requests using JSON format. Previously we were not translating JSON format, so some parts of the website was staying untranslated.
Not any more!
Now we made it possible to define which keys in JSON object can be translated. You may check the GTranslate Enterprise Documentation for more technical information. This feature helps GTranslate to provide deeper translation of your website.
If you need help implementing this feature for your website you may contact ClickFWD who can help you. They have already made it possible for JReviews extension for Joomla.
Add a comment
Wednesday, 02 April 2014 08:16
We are happy to announce that we have added 23 new languages making the total count of supported languages 81.
Here is the list of new languages added:
Bengali
Bosnian
Cebuano
Esperanto
Gujarati
Hausa
Hmong
Igbo
Javanese
Kannada
Khmer
Lao
Latin
Maori
Marathi
Mongolian
Nepali
Punjabi
Somali
Tamil
Telugu
Yoruba
Zulu
With this languages added we can target more than 200 million native speakers.
Hope you will find this addition useful.
Tags:
Add a comment
Tuesday, 05 February 2013 06:23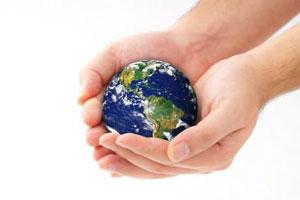 Today we are happy to announce another very important feature for multilingual SEO. If you use our Translation Delivery Network your website URLs will be also translated and search engines will rank your pages higher.
For example if you have an English website and there is an "About Us" page describing what you do (http://domain.com/about-us) and you use GTranslate to translate your website into Spanish, in that case the URL of your page will be http://es.domain.com/sobre-nosotros which will rank higher on local search engines results.
With the right tools such as GTranslate the world will be in your hands!
Add a comment
«
Start
Prev
1
2
3
4
Next
End
»
Page 1 of 4