1. Plugin Installation
Download the latest version of the GTranslate Free module for your Wordpress.
You can install plugins directly from the admin area. Navigate to the Wordpress admin area.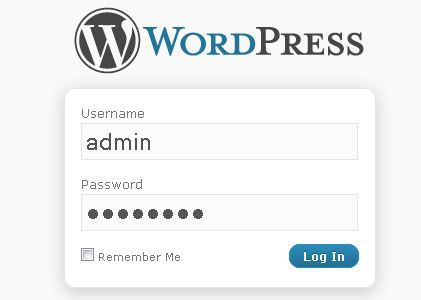 Go to Plugins - Add New.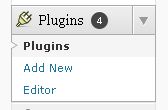 Click on Upload link.

Browse to the plugin archive and select it.Then click Install Now and the plugin will be installed shortly.

Go to Plugins and click Activate from the list to turn on the GTranslate Free WordPress Plugin.

2. Plugin Configuration
In order to open the configuration page for GTranslate on the left menu sidebar click on Settings - GTranslate.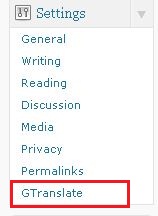 Following this link will take you to the configuration page.On the configuration page there are several settings that you can adjust to make the plugin fit your needs.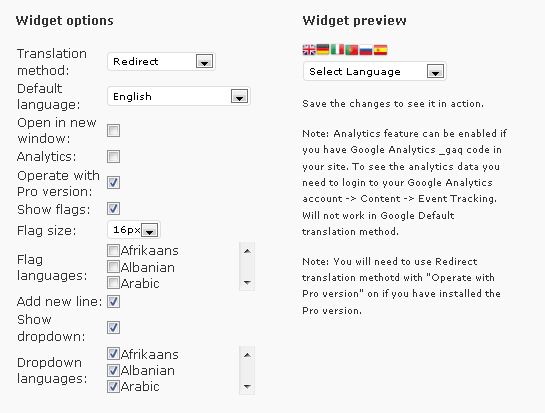 Translation method - Select which method shall be used when translating the page.
Google Default will show only a dropdown provided by Google and it will translate the page on the fly, but you cannot configure it's appearance.
Redirect method will redirect the visitor to the translated page. It requires your site to be online, localhost will not work. If the Pro version is installed it will use SEF URLs (/es, /fr, /it, etc.) and keep the visitor on your domain, also it can work on localhost.
Default Language- Select the default language of your website.
Analytics - If you have Google Analytics new code on your site. You can enable this which will allow you to see translation events in Google Analytics -Content - Event Tracking. Note: Will not work if you use Google Default translation method.
Operate with GTranslate Pro version - If you purchased GTranslate Pro version and it is installed, just turn on this option to have SEF URLs with language codes (/es, /fr, /it, etc.), enable language editing feature and search engine indexing of the translated pages. You will need to use Redirect translation method with this option On. Visit http://gtranslate.net for more details.
Show Flags – Display flag
Flag Size –Select flag size
Flag languages - Choose the allowed languages you want your visitors to select from.
Add new line - This will add the new line between the flags and the dropdown language selector
Show dropdown – This will display the dropdown language selector.
Dropdown languages – Choose the allowed languages you want your visitors to select from.
Save settings and close
3. Adding Widget To The Website
Add a widget to your website or use [gtranslate] shortcode inside pages where you want the language selector to appear. You can use also the php code to add the language selector to your template: <?php echo do_shortcode('[gtranslate]'); ?>
Uninstalling GTranslate Plugin
1. Login to the Wordpress admin area.
2. Go to Plugins section
3. Select Gtranslate Plugin and click Deactivate then click Deleteand confirm your action.